So i have had this side table for a while just waiting to use my milk paint on it.
I got this blue milk paint that i thought was going to be lighter but i was to impatient to wait for the white MP to come in the mail to mix with it. so i just used the blue as is. although i still may do it some lighter later i do like it. let me know what ya think :)
here is the before
( picture at our old house. yucky blue carpet!! and not set up)
I sanded it down then mixed up the milk paint using hot water.
then applied the first coat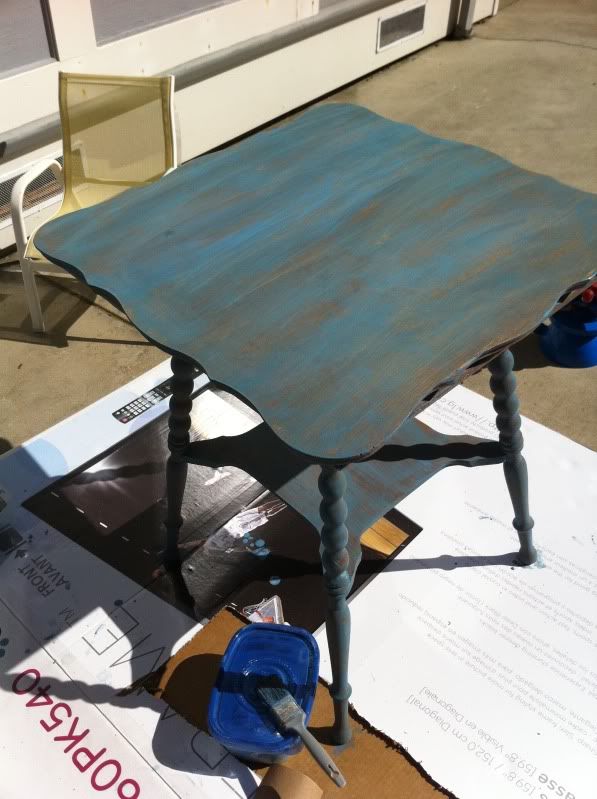 then waited
painted a sec coat and sanded once dry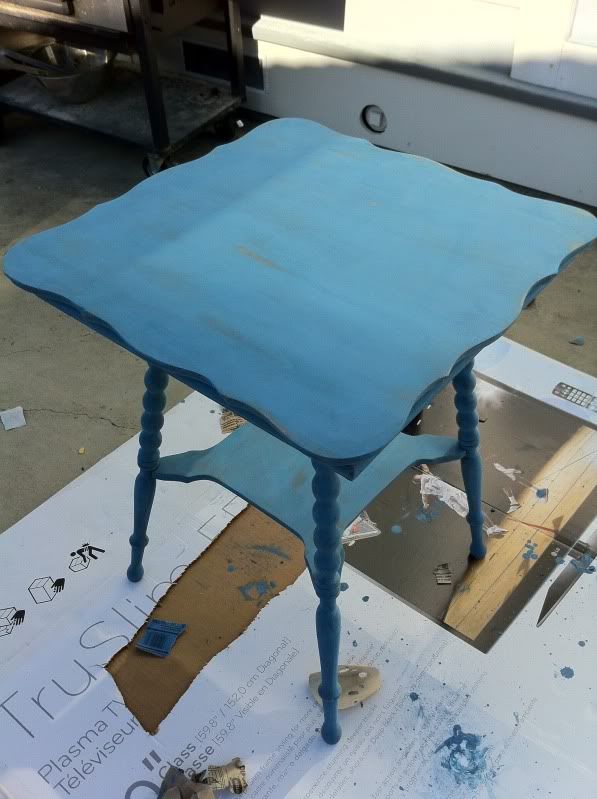 distressed it a ton
waited and sealed it with a wipe on poly.
here are the afters
hope you like it :)
im linked up to a few linky parties