i thought i would share with you how to wash your woolies. its super easy and doesn't require much skill once you know how ;) I actually like washing them its kinda relaxing and makes me feel like im old school hhehe...... so hear goes.
*
Firsts take your woolies and turn them inside out if possible.
*
Take wool shampoo of your choice, if you dont have any you can use baby shampoo or a gentle liquid dish soap.
*
put it in the tepid water and mix around.
*
place your woolies in the water and work gentle around. if they are soiled then you can scrub them a little until clean, just not to much.
*
let sit in the water for about 15 mins.
*
drain the water and squeeze out excess water. i like to rinse them under running water to make sure all the soiled water in gone.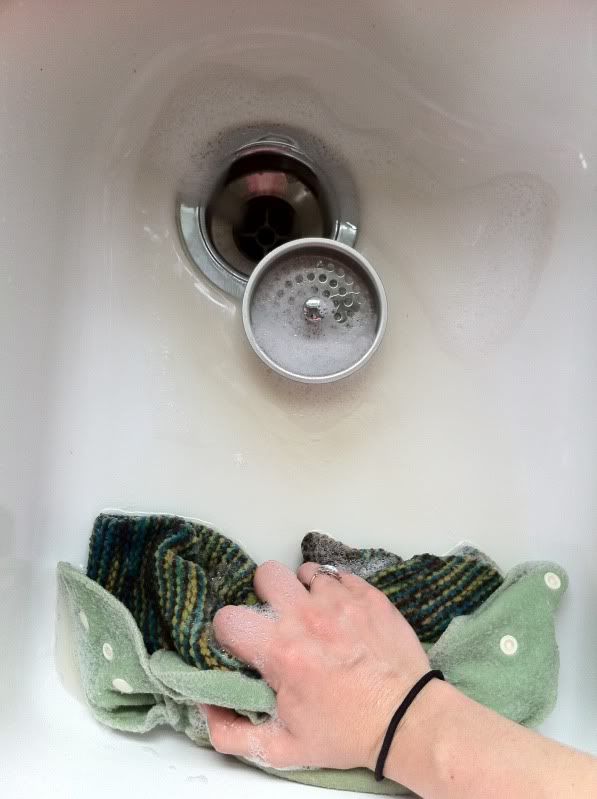 *
next fill your sink with a little bit of VERY HOT water (the reason for the gloves).
*
then you get your lanolin. i use the kind most have for chapped boobies from breast feeding (you can get at most stores) ;) haha.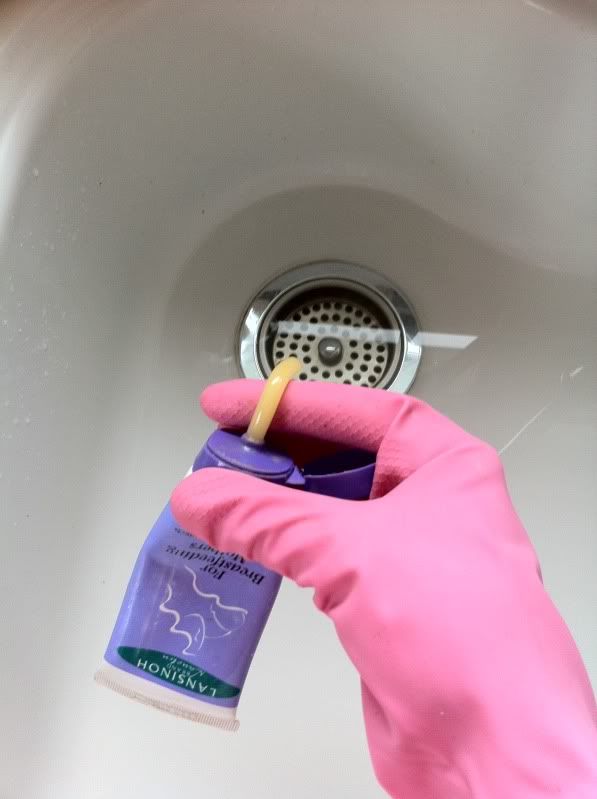 *
rub it around in your fingers under the water to get it to melt.
*
add about 1/2 cap of the wool shampoo at this point, it helps get the lanolin of your glove and get it mixed in. make sure there are no clumps left.
*
fill with more water to make the temperature luke warm.
*
place your woolies in the water moving them around and working the lanolin water through them.
*
let them sit for at least 30 mins. i usually forget about them and leave them for hours, and thats totally fine too.
*
Next drain the woolies just like you did before.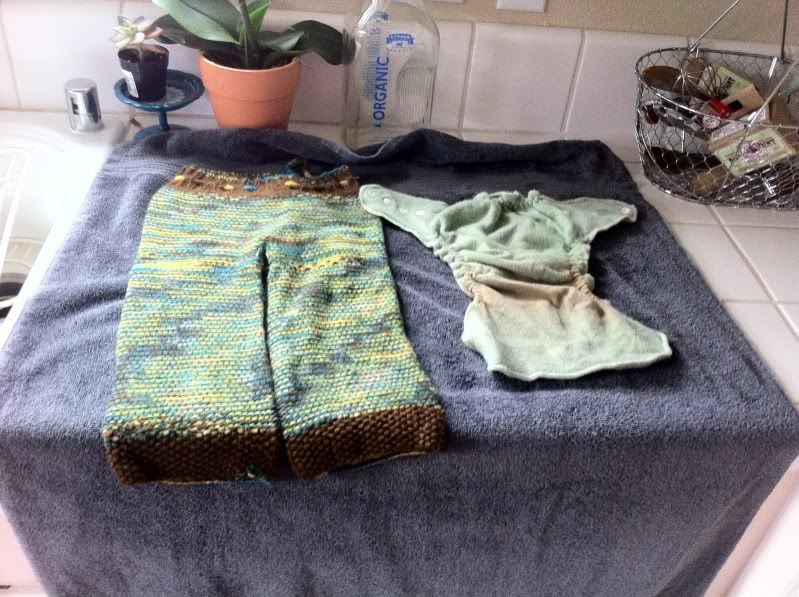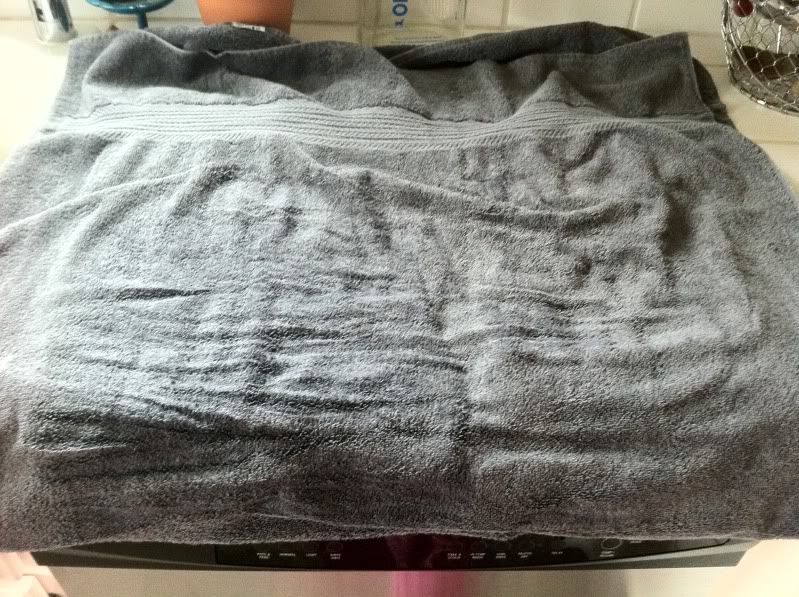 *
roll squeezing to soak up the water.
*
take them out and lay flat to dry. also it can take longer than 24 hours.
there ya have it. :) all clean and whats great is you don't have to wash for about 2 more weeks.
P.S. im working on a couple furniture redos.. post soon as i can finish then. (pray for sun hehe)