(picture taken at my parents house)
I have wanted a french chair for a while and when i saw this hidden gem for 10 dollars. It had me at hello! So after a few days of tlc the chair is now a beauty! Its not perfect but im pretty proud of it. its my first chair like this.
This whole chair makeover was inspired by thee amazing
miss mustard seed
and the
copy me challenge
she has the most amazing style and talent for redoing furniture! i really loved the way she does her chairs and the paint technique she used on this
chair
If you want to see the beginning process of my chair click
here
So after painting it the bright base color i brushed on a grayish white with a dry brush. (i didnt have french grey so i added a little black and a tiny bit of blue to a white paint i had)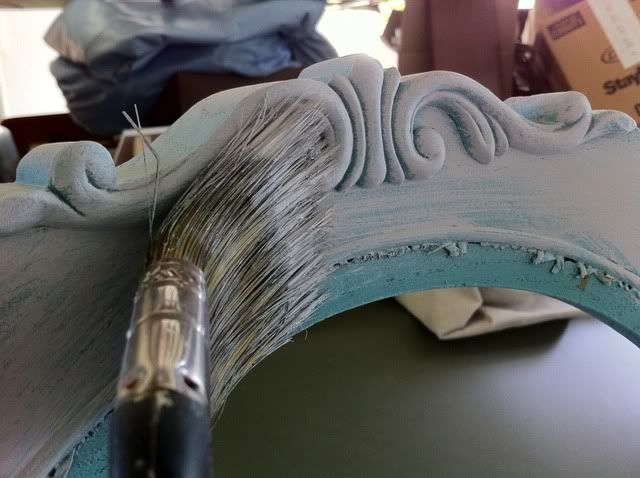 .....i went to town with a heavy grit sand paper!
..... i used Ralph Laurens glaze and added a little dark wood stain to it to make it darker to my liking. i bushed this glaze over an area the wiped off with a wet
paper towel
(dont use a wet towel it will be too rough and wipe your paint off.. opps lol)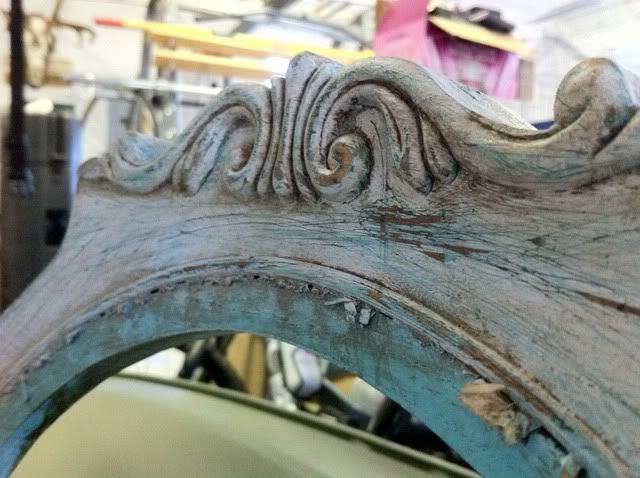 then came the use of my new staple gun, i put burlap to create the support for the back of the chair.
.... i put batting in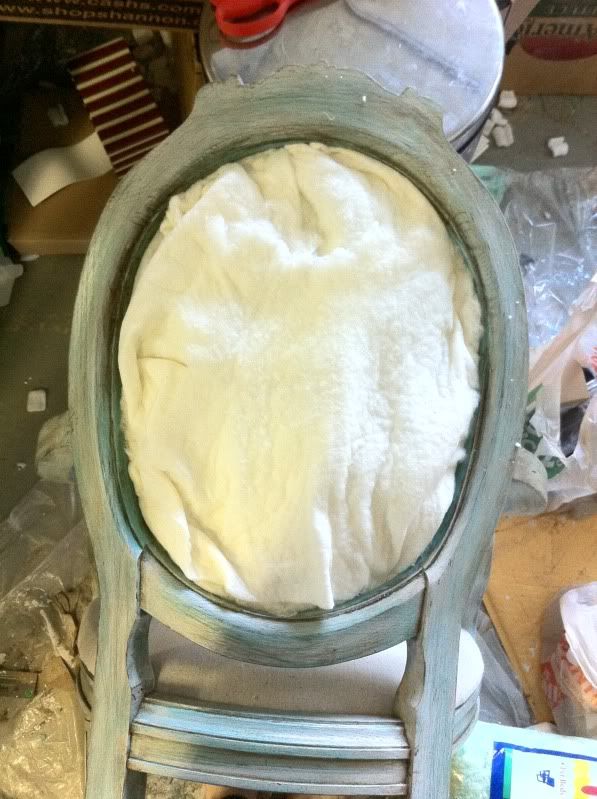 ...cute a piece of drop cloth and stapled away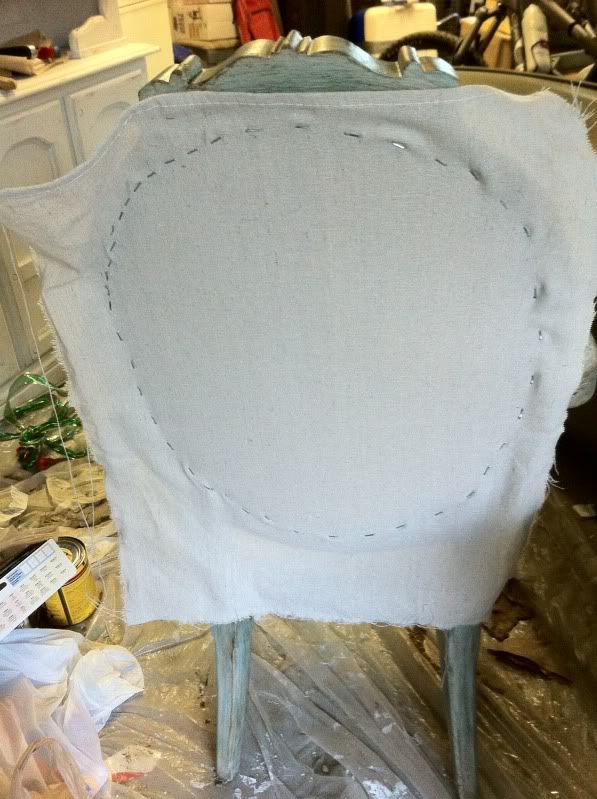 after stapling both sides of the chair i cute around it.
....added trim with a hot glue gun
before and after!
Here come the pictures! :)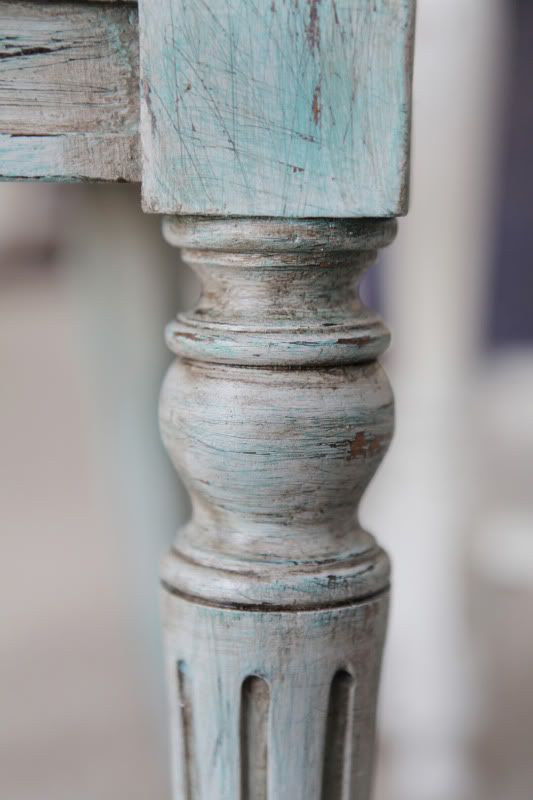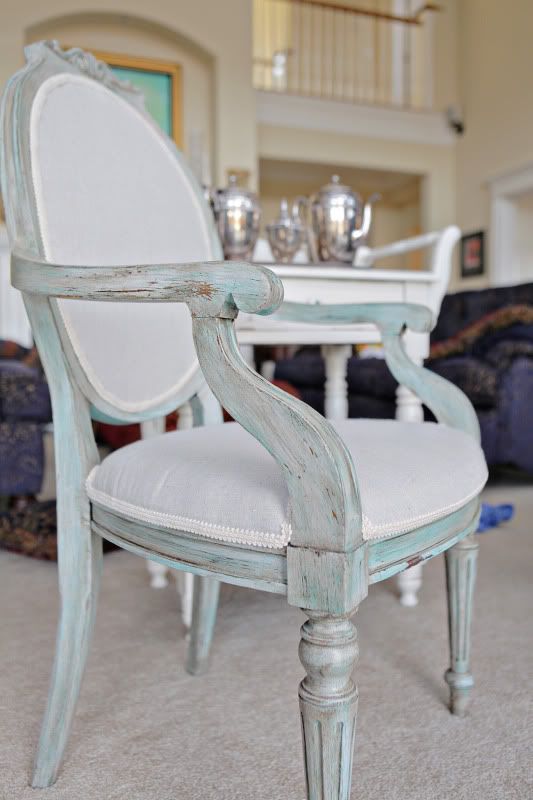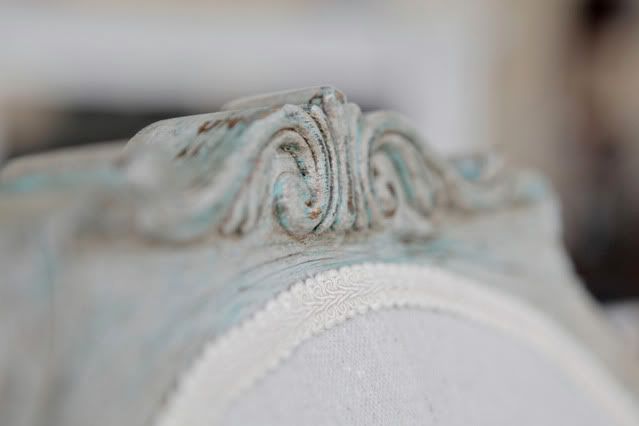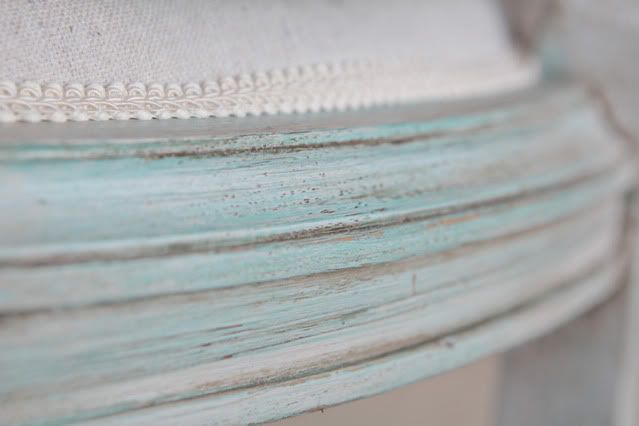 and my little helper :)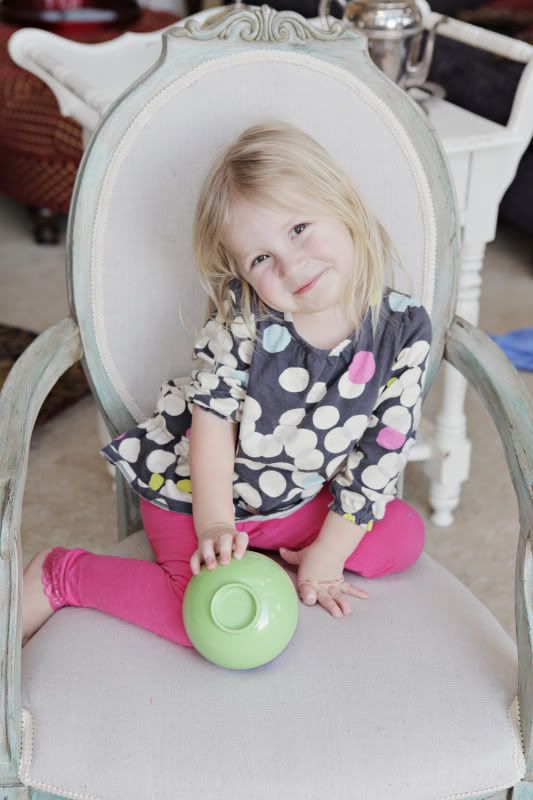 im linked up to a couple fun linky party